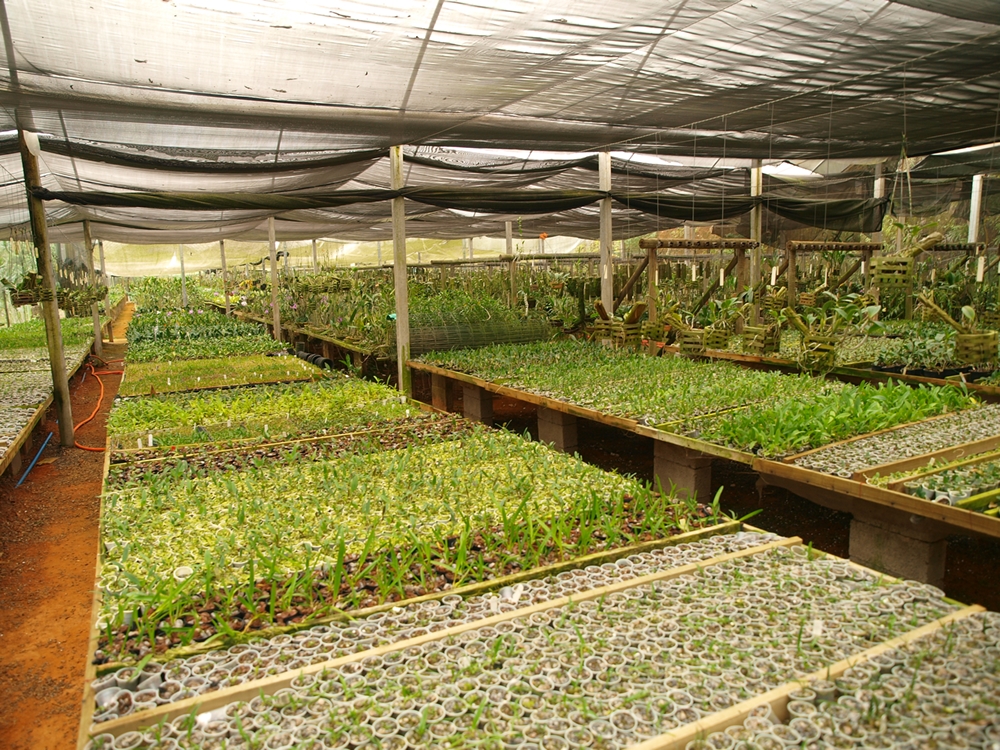 How it all began
It all started in March 1953 when Wladyslaw Zaslawski found his first orchid, a Cattleya guttata, in the back of his home in Vitória, ES. Over the years, between the lines of work as an engineer on the railroad, the passion for orchids and the collection grew. For 50 years, a wide collection of natural orchids not only from Brazil, but from all parts of the world was brought together, always striving for the quality of the plants in terms of shapes and colors, among other characteristics.
In addition, that first plant, number 1, found in 1953, is still alive and part of the collection.
In 1991 we decided to reproduce many of the species in our collection, due to the difficulties in obtaining them due to rarity, the gradual disappearance of their natural habitats and also because many are foreign and difficult to acquire.
---
His son Aleksandro, also an engineer, when he was a child played among plants in nurseries. From 1991 he began to work with his father in the development and reproduction of orchids, AWZ Orquideas, using the initial letters of the names of son and father.
The reproduction of natural species is more complex than that of hybrids, since many require peculiar care for their good development, especially in the stages of seed germination in a culture medium (asybiotic method).
All of our production is done in our own laboratory, unique and specific for this purpose in ES, equipped with all the necessary and modern equipment, which allowed us to achieve healthy and vigorous seedling production, export standard.
Currently, the collection and seedlings produced are grown in two different sites, according to the origin of the plants. One site has a milder climate at 1,100 meters above sea level and another has a warmer climate at 300 meters above sea level.